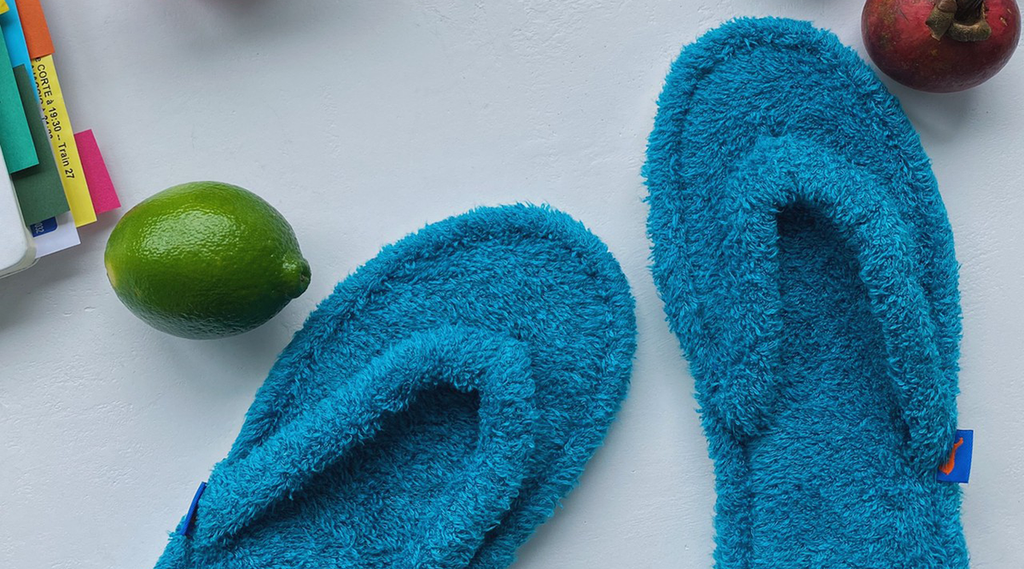 VOL. 001
Get Ready For Summer.
First Off,Comfy Slippers.
UPDATE
The summer is finally in full swing. Picking up a brand new t-shirt, a new pair of sandals, and a dress for summer vacation is one of the biggest events throughout the year. This summer though, it looks like we're going to be spending more time at home, so why not take advantage of it and make our homes more comfortable.
There is a German proverb that says, "Keep your head cold and your feet warm, and every great doctor will be poor." In Japan, we have a similar saying as well. Taking care of your feet, among other body parts, helps you relax your mind and body, which helps you to think clearly and concentrate on your work or study.
A long walk isn't the only thing that can make your feet tired. Spending long days in a chair can also wear out your feet. Even during the summer, being in an air-conditioned room, the cold air can affect your feet. When it comes to relaxing your feet, slippers are the way to go. When you get home from work, throw on your slippers so your feet can take a break, and finally let go of all the tension of the day. Avoid that sticky feeling while walking on the floor after a bath and keep your feet feeling refreshed even on hot days. A comfortable pair of slippers could get you through busy mornings, and nights where you're in search of a bit of relief.
So let's choose the best slippers for your feet to walk into a better tomorrow. What you want to focus on is the material and comfort, but there's also the color. If your feet happen to be in perfect condition, you might even start to feel like you are relaxing at a beach resort while still at home. Though you can definitely take them with you on your next dream vacation.
ROOM SANDALS
¥7,040(tax included)
ROOM SLIPPERS - PISTACHIO
¥7,040(tax included)
ROOM SLIPPERS - NAVY BLUE
¥7,040(tax included)